Shared News: July 25, 2020 3:11:10 pm
Virat Kohli in conversation with Mayank Agarwal during a video interview. (Screengrab/BCCI)
Virat Kohli has revealed that India's 2014 tour of England, which was the leanest patch of his career, remains a milestone in his Test career.
With 134 runs from 10 innings, the tour was a story of failure for Kohli as it still is his worst Test series statistically. The current India skipper even failed to score a single half-century in the series where India were beaten 3-1 by the hosts.
But Kohli's ability to learn from his own mistakes is quite well-known as he bounced back from his slump and scored 593 runs in five Tests at an average of 59.30 and hit two hundreds and three fifties during India's tour of England in 2018.
The 31-year-old, speaking to Mayank Agarwal for the BCCI, said his credibility as a Test player went away in just a month during the England tour but it urged him to be more fearless.
"If I say I wasn't nervous in 2014, I would be lying. I was very nervous before the first Test started. 2014 was a milestone in my career from where I thought things might go bad from there. I sat back and changed a few things, the way I thought the game, the way I approached the game, and played the game. I started being more fearless," said Kohli.
Recalling his self-realisation, he said, "In Test cricket, I realised it gets tough to maintain your composure for a cricketer. That's what I needed to correct in me and if that tour hadn't happened, I would not have continued the way I have."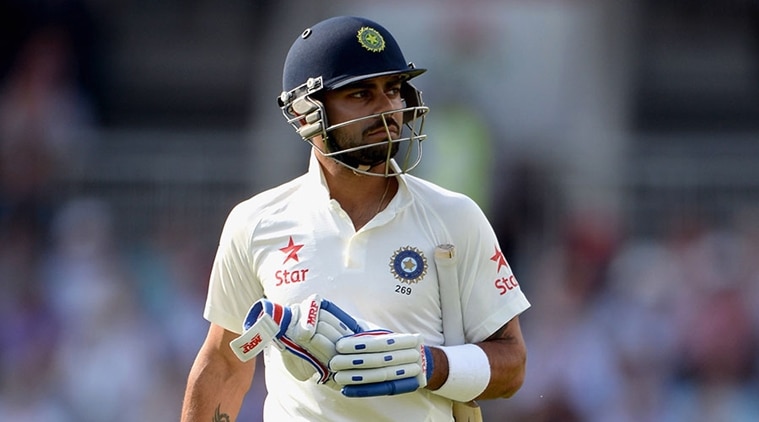 Virat Kohli scored just 134 runs from 10 innings in India's tour of England in 2014. (Source: File)
Kohli said his conversations with Sachin Tendulkar and Ravi Shastri after the England tour in 2014 helped him overcome his faults.
"I came back and studied the footage. In this age, bowlers find your weaknesses so quickly and start targetting the area you are uncomfortable with. I spoke to Sachin-paaji and had a few sessions with him in Mumbai. I was focusing on the hip position but he made me realise the importance of big strides and forward press against the fast bowlers," he said.
"Ravi called me to his room with a bat. After his suggestions, I started standing outside the crease. He explained the mindset behind it. You should be in control of the space you are playing in and not to give the bowler so many opportunities to get you out."
On the subsequent success, Kohli said, "I really did not give importance to how people perceived me after 2014 because all my credibility as a player went away in a month or so. You know how good you are and when you start focussing on what people are saying about you, it gets disappointing."
"The great thing about the 2018 tour was that I went as a captain and player. I did not think about any kind of redemption but I wanted to lead from the front and put those performances to make the team win," Kohli added.
Having showcased his career against all Test-playing nations, Kohli currently averages 53.62 after 86 Tests with 7240 runs and 27 hundreds.